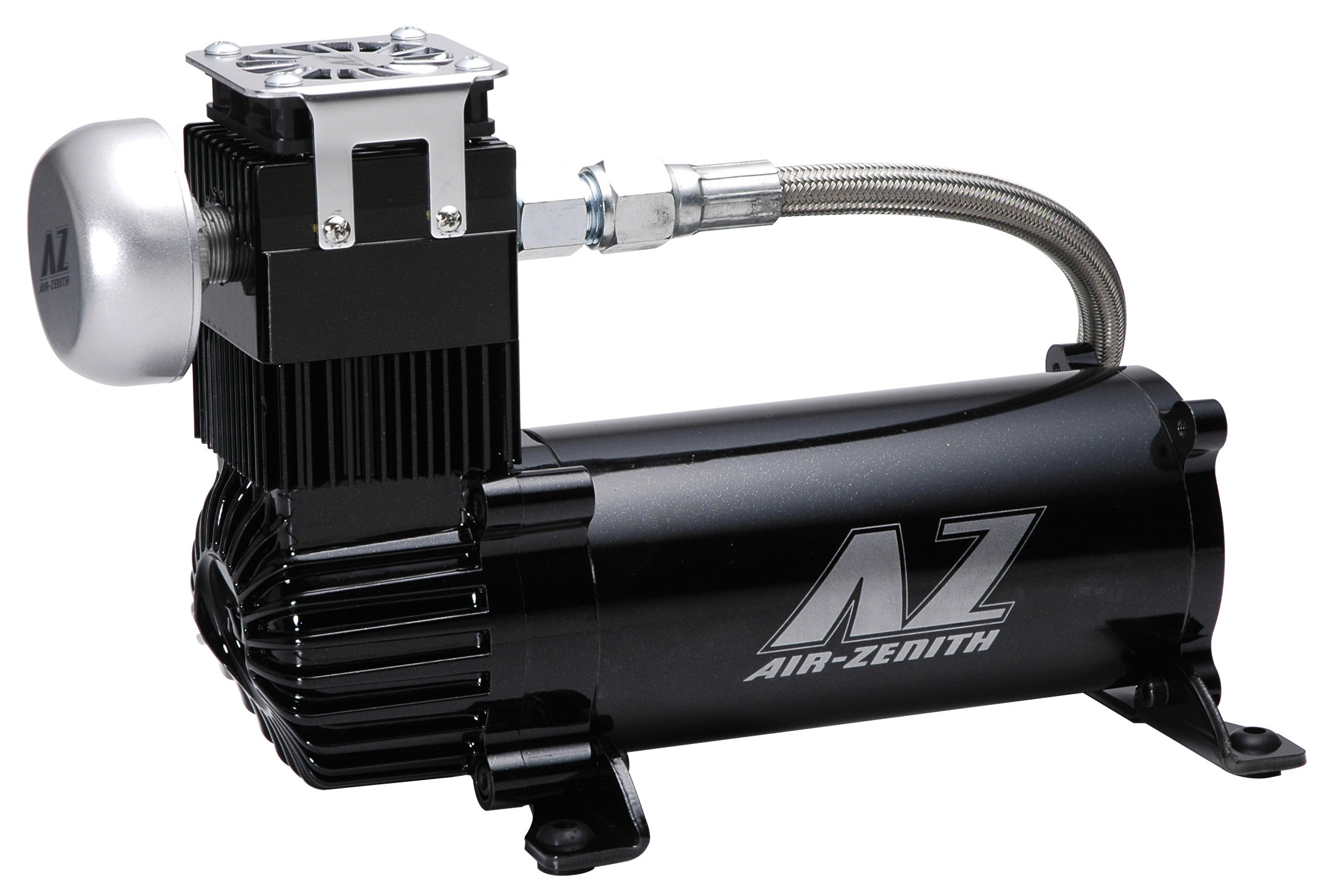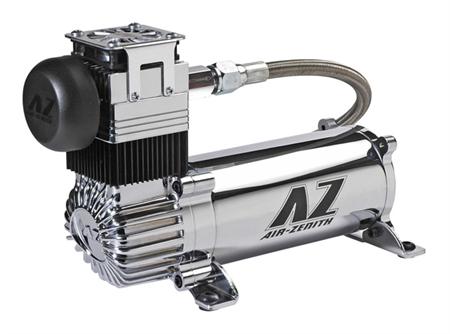 This Compressor is the fastest 100% duty, 200 psi compressor available right now.
Max working pressure: 200 psi
Duty Cycle: 100%
Fills 5 Gal Tank:
0-200 psi: 7 min
165-200 psi: 90 sec
It was created especially for air suspension.
With patented Interchangeable Piston Technology, this compressor is rebuildable. Air-Zenith is billet aluminum and it comes with stainless steel braided air line with inline check valve and sheeted wire for clean install and a racing style air filter for the sporty look.